In the realm of business, recognizing and celebrating diversity isn't just a matter of principle; it's a strategic imperative. Within the WBENC Women of Color Program, the observance of Hispanic Heritage Month resonates deeply. To celebrate this month, we've come together to honor Hispanic and Latino communities' profound influence on the entrepreneurial landscape. This celebration isn't just about acknowledging a vibrant culture, it's about understanding the unique perspectives and contributions that Hispanic and Latina women bring to the forefront of the business world.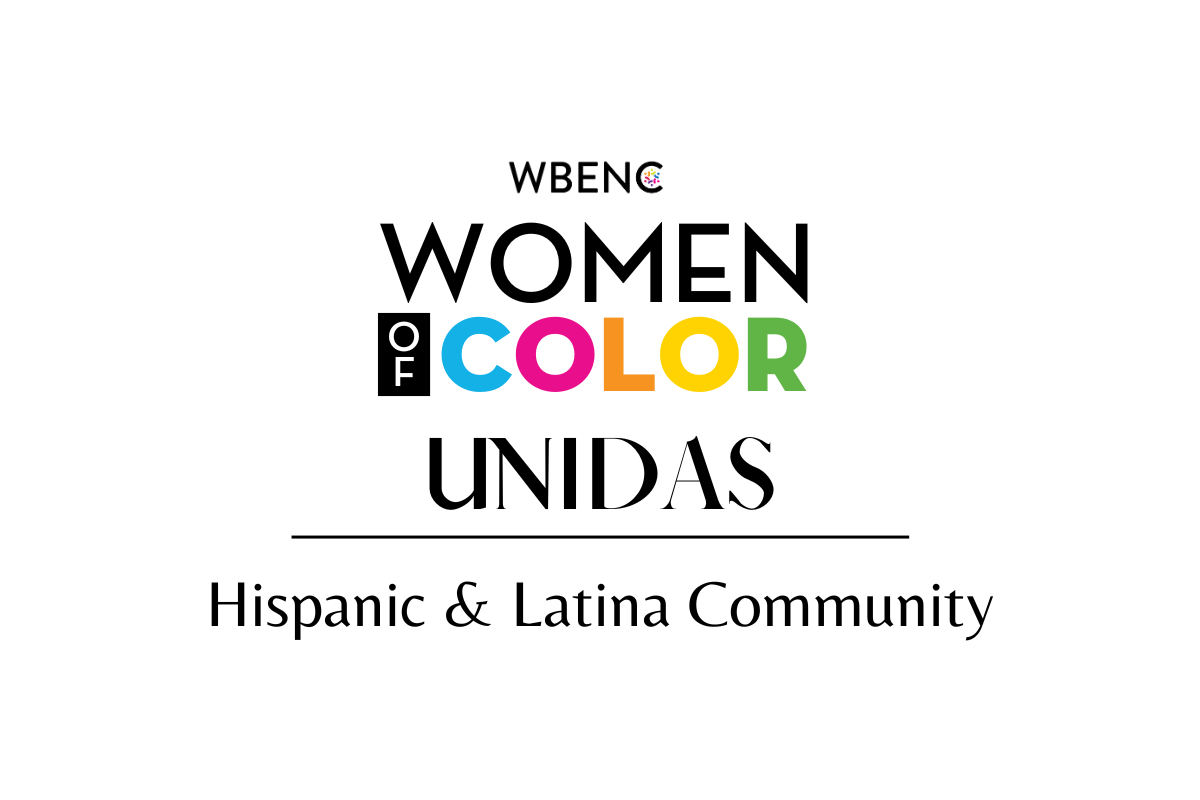 In the dynamic tapestry of the WBENC Women of Color Program, there exists a groundbreaking initiative known as Women of Color UNIDAS, sponsored by Google and Pinnacle Group. This visionary outreach program is tailored specifically for Hispanic and Latina-owned businesses across the nation, offering them an unprecedented platform for growth and development. As we commemorate Hispanic Heritage Month, Women of Color UNIDAS is thrilled to spotlight a true luminary in the field, Lili Gil Valletta. From her days as a corporate executive to her current role as the Co-Founder and CEO of Culture+ Group, Lili has blazed a trail of success, earning her a spot among the esteemed ranks of influential business leaders.
Lili Gil Valletta, CEO and Co-Founder of Culture + Group
Lili Gil Valletta is a former corporate executive turned award-winning entrepreneur and a recognized television business contributor and speaker. She is the Co-Founder and CEO of Culture+ Group, a global research, strategy and cultural marketing family of companies listed by the Inc. 5000 as one of America's Fastest Growing Privately-owned companies. Her conglomerate, including CIEN+, Human Dot Plus and The Choice+, works with the world's most iconic Fortune 500 corporations and brands that want to successfully understand and drive impact and business growth by tapping into diverse market segments. Lili is one of less than 1% of Latinas serving on a Fortune 500+ public board, as an independent director for the global youth retailer Zumiez (NASDAQ: ZUMZ) and RCN Television (BVC: RCNTELEVI).
Q: How does your heritage influence the themes and messages in your writing, and how do you ensure that your work reflects the diversity and richness of your cultural background?
Culture and out "Latinoness" is the super power that has inspired our company into existence from day one. We are a culture-first company which has been informed by the background and people represented in our team, which match the markets we understand and serve.

As a founder, I have leveraged my own diverse background and corporate experience to create a company that bridges the gap between data and culture, driving both societal impact and business growth. This cultural infusion isn't just a part of our identity; it's at the core of our business strategy and what we offer to the Fortune 500 clients that trust us.
Q: What strategies have you found to be most effective in reaching your target audience, and how have those strategies evolved over time?
As Cultural Intelligence® experts, our strategy for reaching the target audience, including decision-makers, C-suite executives, and marketing professionals, has revolved around providing value through content, thought leadership, and data-driven insights. From our company's inception, we've aimed to establish ourselves as trusted authorities in Cultural Intelligence® highlighting the role shifting demographics and culture ought to play in business and marketing strategies. We've adapted to changing marketing landscapes by embracing digital platforms, expanding our online presence, and utilizing social media to educate and share. Additionally, we prioritize personalized communication through industry events and networking. This strategy has consistently allowed us to maintain a strong presence and build lasting partnerships in the field, making it a successful approach from day one. Fun fact, some of that thought leadership which gave birth to my YouTube channel back in 2009 was also the reason I got "discovered" to go on national television as a business commentator!
Q: With the rise of social media and other digital channels, how do you ensure that your marketing efforts are engaging and impactful while also standing out in a crowded online space?
In today's digital landscape, anyone has the power to be a citizen journalist, a creator and influencer in their domain, and we've taken that to heart from inception. Our strategy revolves around relevant, visually compelling content and interactive platforms that directly engage our audience. As Cultural Intelligence® experts, we've recognized that providing value through content, thought leadership, and data remains our winning formula. By focusing on these key elements, we successfully navigate the crowded online space, offering personalized, valuable, and relevant content that resonates with our target audience.
Q: Are there specific ways that you contribute to your local community or family that you feel are particularly meaningful? Please share some examples.
We have 5 pillars in our strategic plan which guide the goals and objectives of our company and it's summarized in "5 P's, "Purpose, People, Process, Profits and Product. There is a reason why PURPOSE is first, because to us our work has the capacity to deliver and unlock purposeful profits, which has inspired not only our company's impact work but also my personal mission as an immigrant and business owner.
In 2021 I established the Aurora Hispanic Leadership Fund at a small Hispanic Serving Institution (Southwestern Adventist University) that is providing scholarship to primarily first-generation Hispanic college student from disadvantaged background, yet the grit and determination to achieve. In two years it has supported 6 students thus far. Also, throughout the years we have provided pro-bono marketing work to organizations that align with our mission like the National Coalition Against Domestic Violence, The Trevor Project (for LGBTQ mental health), The FRIENDS of the American Latino Museum, and others. Also during the outbreak of the war on Ukraine, we launched a matching program in which for every dollar the employee donated the company matched it. Net purpose is not an ad-hoc effort but an integral part of our strategic plan and ways of working!
Q: Why are you involved with the WBENC Women of Color Program?
The name itself says it all for the Latina efforts, UNIDAS (United). I believe strongly in the power of unity when we see each other as partners in growth and purpose and can shortcut ways to overcome and get bigger and better at all we do.
COMUNIDAD & HERMANDAD, community and sisterhood. Realizing that while at times the CEO and Founder journey is lonely, as part of WBE we can live it and share it as a collective that has each other's best interests in mind.
---
The WBENC Women of Color Highlight Series proudly showcases the incredible achievements and unwavering determination of our WBEs.
Through this ongoing series, we aim to spotlight the entrepreneurial journeys of these inspiring women and shed light on their impactful businesses across a multitude of industries. From technology and finance to fashion and healthcare, we will showcase the diverse talents, innovation, and resilience of Women of Color WBEs. Join us as we uplift and empower these extraordinary entrepreneurs, sharing their stories, insights, and strategies for success, while celebrating their invaluable contributions to the business world.
Women of Color UNIDAS, brought to you by Google and Pinnacle Group, is a groundbreaking outreach program under the WBENC Women of Color umbrella designed to foster and promote the growth of Hispanic and Latina-owned businesses nationwide. Developed as an inclusive and empowering initiative, this program aims to support established Hispanic and Latina entrepreneurs in scaling their enterprises, enhancing their networks, and accessing the resources necessary to achieve long-term success in today's business landscape.
WBENC is excited to feature more Women of Color throughout our network in 2023! Each month we will be featuring at least one WBENC-Certified Women of Color WBE related to a specific, timely topic. The Women of Color Program is an outreach and development program designed to build and strengthen a dynamic ecosystem for women of color entrepreneurs.
We cordially invite you to be a part of the Women of Color Highlight Blog Series by filling out the form by selecting the upcoming months you'd like to be featured in! This is a remarkable opportunity to showcase the strength, resilience, and accomplishments of WBEs, and we highly encourage you to participate!
Learn More & Submit