The Women's Business Enterprise National Council (WBENC) fuels the growth of women-owned businesses regardless of a founder's experience level or age. Through the WBENC Student Entrepreneur Program (WBENC SEP), female student entrepreneurs gain support to propel them towards successful futures.
Meet this next generation of prosperous business women during the WBENC National Conference & Business Fair in Baltimore, Maryland from June 25-27. At the WBENC SEP Pitch Competition, the students will give elevator pitches to compete for $20,000 in seed capital and will receive invaluable expert feedback from business experts.
All conference attendees are invited to observe the final Student Entrepreneur Program Pitch Competition, Thursday, June 27 from 3:30 PM to 5 PM.
Meet the students:
Elise Smith, CEO of Praxis Labs
Elise Smith is the CEO of Praxis Labs, which improves companies' diversity & inclusion (D&I) outcomes through immersive learning. Previously, Elise developed ed-tech products at IBM Watson and D&I research and resources at NewSchools Venture Fund. Elise holds a B.A. from Dartmouth and is pursuing an MBA/MA in Education at Stanford University.
Smith recognizes the problem of implicit bias against minorities particularly in workplace settings. She turned to virtual reality to solve the problem. Praxis Labs VR can be used in workplace diversity and inclusion trainings to yield more effective results. Due to its interactive nature, VR is a prime method for building empathy. Instead of training through the usage of brochures or dull slideshows, Smith designed a program that quite literally changes perspectives.
Bri Makaric, CEO and Founder of BRITE Bites
Bri Makaric is a junior at Michigan State University studying Advertising Management. She is the CEO and founder of BRITE bites, a probiotic snack bite company. Due to her own personal issues with digestion and nutrition she wanted there to be a more convenient way to consume probiotics.
While growing up, Bri struggled to find snacks that could meet her probiotic needs. In order to not have to take probiotic pills everyday, she created the much more convenient and tasty snack BRITE Bites. The bites come in three flavors: original, cocoa, and super. Aside from being delicious, these snacks make it easy to consume probiotics and live a healthy lifestyle.
Annie Calfo, Co-Founder of Espreado
Annie Calfo is a senior Communication Major at Wake Forest University. She is co-founder of Espreado. Espreado merges the spread and coffee/food categories to deliver the taste and caffeine that coffee-lovers crave, while also allowing them to gain the essential nutrients that they need to keep them sustained longer throughout the day.
Espreado began as a class project when five students noticed a problem amongst their classmates: students were drinking coffee or energy drinks instead of eating healthy snacks. They created Espreado, a caffeinated coffee spread, to solve this problem. Now, workaholics can get their pick-me-up from a healthy snack instead of turning to a less nutritious alternative.
Grace Krell, Owner and Founder of SweetSip
Grace Krell is a rising sophomore engineering major at East Carolina University. She is also working towards her minor in music. Krell is the owner and founder of SweetSip, a company that provides stainless steel straws in order to provide the gateway into an eco-friendly lifestyle.
Plastic straws have got to go. SweetSip took this matter into their own hands by providing a myriad of alternatives. Whether it be bamboo, metal, silicone, or foldable straws, SweetSip has you covered. They make it easy to avoid plastic straws, either at home or on the go. Help save the environment and have fashionable options while doing it.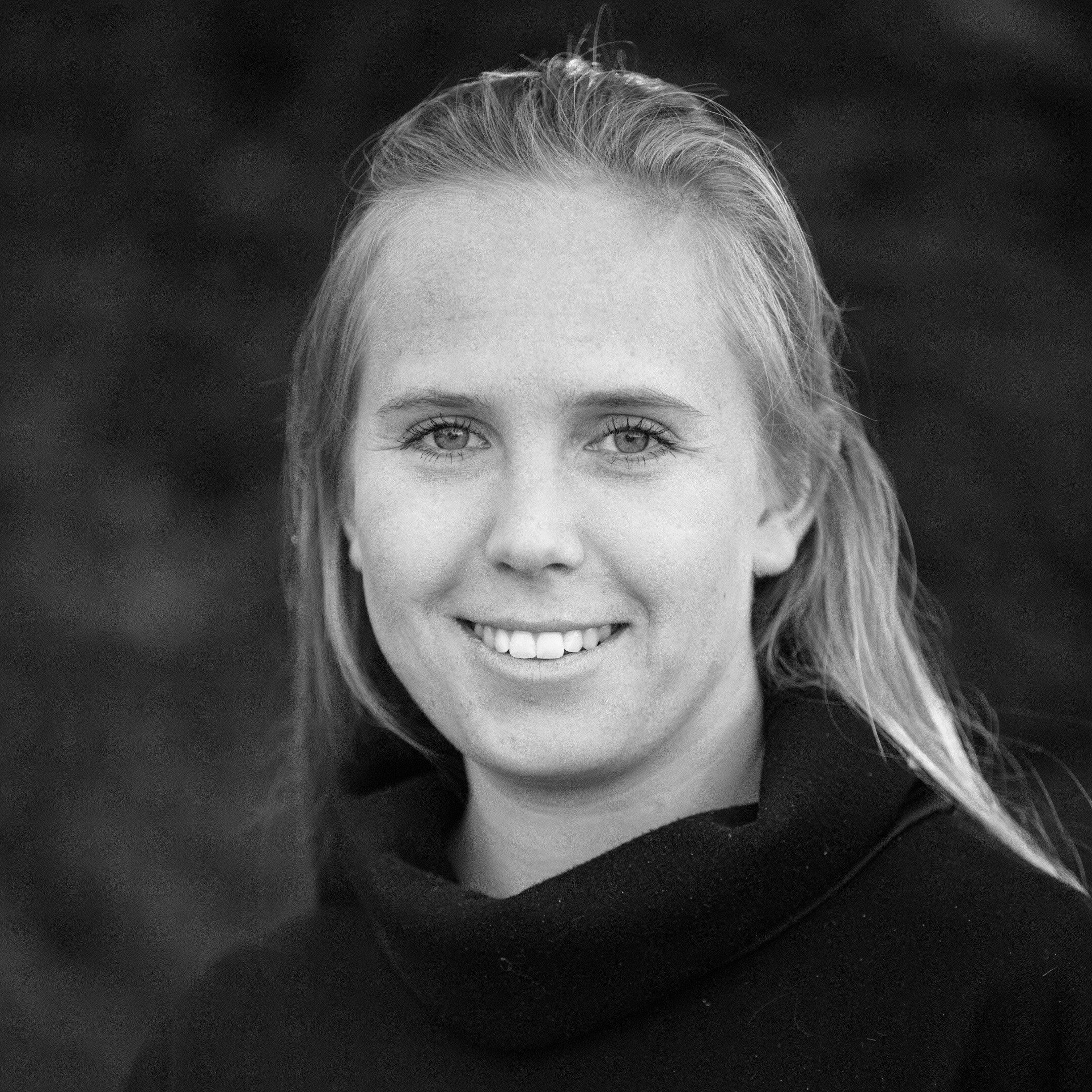 Grace Wheeler, Co-Founder of Poize Workwear
Grace Wheeler is a recent graduate from Wake Forest University, with a Bachelors in Political Science and International Affairs. While she enjoys politics, her interest lies in retail and fashion. She is the co-founder of Poize Workwear, an online marketplace for young, professional women's work clothes.
Poize Workwear's mission is to empower the next generation of female business leaders. By cultivating clothing pieces from around the world, Poize Workwear creates unique and modern styles for the young business woman. No longer are the days of unflattering business clothing. With Poize Workwear, women can be strong in the boardroom and look strong in their closets.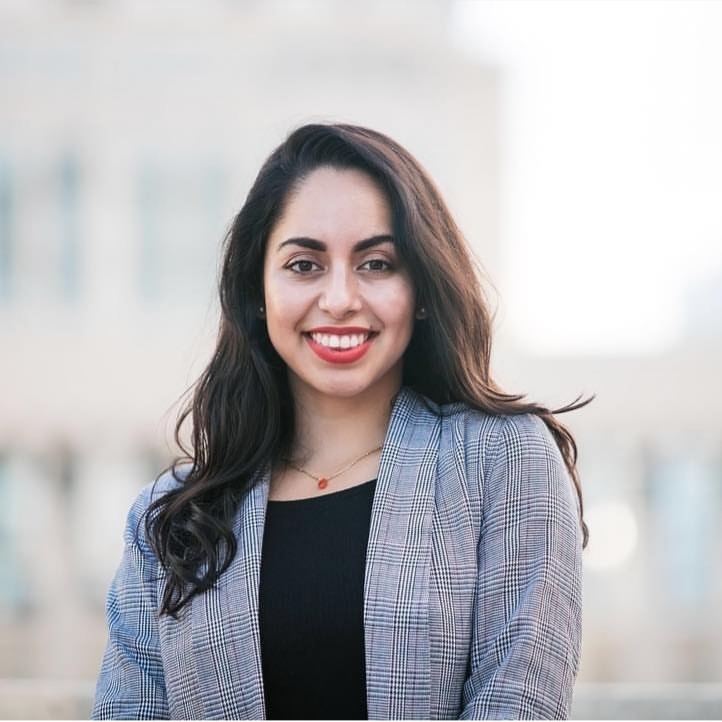 Hannah King, Founder of Woven Futures
Hannah King is a Senior studying International Affairs at Florida State University. She is originally from Guatemala and is the founder of Woven Futures, an ethical fashion company that links the world's most remote artisan groups to the U.S fashion industry by focusing on impactful fashion that empowers communities.
Woven Futures is unique in their use of plant-based dyes to dye their clothing. This allows for both long wear and no running of colors. Each item is made with hand spun cotton that is woven by artisans using back-strap looms. This style of production maintains the Maya Indigenous Heritage from which it is derived. Each careful and thoughtful step leads to the final clothing and accessories.
Hunter Phelps, Founder of Terry Lu Naturals
Hunter Phelps is a sophomore at the University of Michigan's Ross School of Business, where she is majoring in business and minoring in entrepreneurship. She is also the founder of Terry Lu Naturals, a natural hair and skin care company.
Terry Lu Naturals, named after Phelps grandmother, was created when Phelps became annoyed with all of the harmful hair chemicals on the market. She decided to create a line of hair products that wouldn't damage her customers hair. Through the use of natural ingredients, every user is promised an all-natural and organic experience.
Jamie Kim, Founder of bumble & butter
Jamie Kim is graduating from Cornell University in May 2019 with a major in hotel administration. Her business, bumble & butter, takes inspiration from her experiences working in the fine dining industry. Bumble & butter crafts granola products with local 100% grass-fed butter and inventive flavors like rosemary and cheddar.
Bumble & butter began when Kim pitched the company to her college marketing class. She sources all of her honey and butter from upstate New York. By utilizing local farmers, she creates delicious products that are simple, unprocessed, and organic. Unlike other granolas, bumble & butter's granola comes in both sweet and savory flavors. Use this granola atop an açaí bowl or even a savory soup!
Kareemah Mustafa, Co-Founder of Sabreen Cosmetics
Kareemah Mustafa is an International Business major and Technology Entrepreneurship minor at the University of Maryland, College Park. Kareemah founded Sabreen Cosmetics along with her two sisters as she sought to diversify the cosmetic industry and provide safe and healthy products. She plans to use this platform to educate and empower women of color.
Sabreen Cosmetics seeks to solve a massive problem in the cosmetic industry: a lack of clean options for women of color. In an industry saturated with harsh chemicals and products marketed at a narrow range of skin colors, Sabreen Cosmetics offers a solution. Named for Kareemah's aunt who died of cancer in 2009, Sabreen Cosmetics works to maintain the same legacy of strength and class that Nabeehah Sabreen had. They off a wide range of natural cosmetics for many skin tones.
Karina Bao, Founder of Lila
Karina Bao is a Computer Science-Applied Math major at Brown University and is the founder of Lila. Lila is a sustainable tea company introducing Americans to the novel flavors of loose-leaf, zero-waste teas from all around the world.
Lila is a tea company that utilizes a prized ingredient- black goji berries. They have rich antioxidants and are brewed into a brilliant purple tea that tastes as good as it looks. By connecting farmers with international markets, they are not only creating a delicious drink, but propelling small-business owners globally.
Katarina Samardzija, Founder of Locker Lifestyle
Katarina Samardzija graduated from Grand Valley State University with a BBA in Entrepreneurship & Marketing. Katarina founded Locker Lifestyle® after having her valuables stolen out of her gym locker. She creates wearable wrist wallets and pocket headbands to secure small valuables - perfect for fitness, travel, festivals, and more!
Samardzija saw first-hand that bringing her personal items on-the-go wasn't as easy as she anticipated. It is difficult to lug around valuables, but lockers aren't convenient or always safe. With the help of her mother who owned a bridal store, she drafted up the first of her many products, the Wrist Locker. Her line of accessories, including the Wrist Locker and Head Locker, is perfect for travel, fitness, festivals, and more!
Leyanis Diaz, Founder of Major Marketplace
After growing up in some of Miami's roughest neighborhoods and watching her favorite minority-owned businesses go out of business, Leyanis Diaz founded Major Marketplace, an online marketplace for small minority businesses and those who want to support them. She is on a mission to keep more small businesses in business.
Moving from Havana to the U.S. when she was only 3, Diaz saw first-hand the difficulties of trying to run successful small businesses in a new country. She recognized that many small-businesses were struggling to sustain themselves. This caused her to create a platform that provides a way for conscious consumers to easily find businesses to support.
Madison Frye co-founder of Kezari
Madison Frye is a co-founder of Kezari studying Engineering and Biomedical Design & Development at Brown University. She is a frequent traveler with an eye for design and fashion. Madison drives Kezari's design, marketing, product & business development agenda with a focus on user experience design and maximizing customer engagement.
With a team of engineers that has travelled to a collective 43 countries, they know what works with on-the-go clothing and what doesn't. With a minimalist approach, they focus on the quality of their clothes rather than quantity. Nothing goes to their shop that isn't the highest quality possible. With comfort and function, this clothing line lets you be fashionable while maintaining a small eco-footprint.
Mary McKeon,Co-Founder of Life Skills Software
Mary McKeon is a co founder for Life Skills Software, a SaaS company which has a library of games that help students in life skills classrooms transition into independent living. She started the company in December of 2017 and has been developing the team, games, and teacher portal ever since.
With a special focus on students with disabilities in the classroom, McKeon developed games to help develop basic skills. These games center around academic, social, and transitional skills such as math and spelling, practice in social interactions, and introductions to necessary skills they will need in adult life. These gamified settings make it easy and fun for students to learn at their own speed and preference.
Nathalya Ramirez, Co-Founders of Early Intervention Systems
Nathalya Ramirez is a senior majoring in Biophysics from The George Washington University. She is the CEO and one of the co-founders of Early Intervention Systems whose mission is to reduce workplace violence in all healthcare facilities while maximizing safety for all patients and staff using predictive learning algorithms.
Early Intervention Systems designed a wristband that identifies patients' potential violent outbursts. While violence from patients can often be surprising, spur-of-the-moment incidents, the wristband can predict violent behavior which allows for prevention. This invention makes for a safer workplace for both healthcare staff and their patients.
Neha Husein, Founder & CEO of Just Drive
Neha Husein is a human rights entrepreneur and recent SMU graduate with majors in human rights and marketing and minoring in advertising and nonprofit studies. Neha is the Founder & CEO of Just Drive, an app that incentivizes safe driving by providing rewards.
In a world with a steadily increasing use of technology, accidents caused by technology-use at the wheel are on the rise. Husein created Just Drive to combat this. The app rewards users for driving without the distraction of their phones by giving discounts for local businesses. The resulting product is safety for everyone on the road, discounts for the driver, and more money spent with local businesses. It's a win-win all around.
Olivia Cook, Co-Founder of Snippety Snap, LLC,
Olivia Cook is a 3rd year Ph.D. in Public Administration and Public Policy at Auburn University. She is also the co-founder of Snippety Snap, LLC, which is a publicly available camera phone stand and integrated mobile application located in popular areas where people love to take photos.
Snippety Snap was born due to a college business competition. Reminiscing on a time when she wanted a picture of herself but had no one to take one, co-founder Courtney Haun and Cook created the Snippety Snap. This stand is positioned in public spaces as a way of helping people take selfies with their surroundings, no hands needed! By downloading the Snippety Snap app, you can find locations of the stands near you.
Olivia Feldman, Co-Founder of OAK Creamery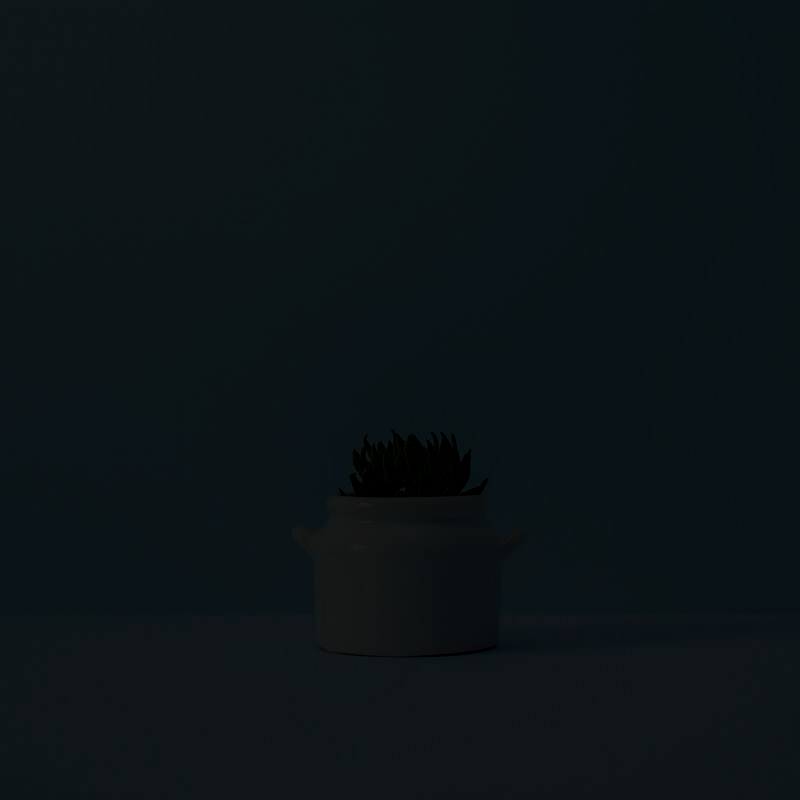 Olivia Feldman is a junior English major with minors in psychology and geology at Hofstra University. She is one of the three founders of OAK Creamery. OAK Creamery is an artisanal ice cream company that creates unique flavors all while being all natural and sustainable.
OAK Creamery (on top of being delicious) is completely plastic-free. They use entirely recyclable materials with scoop cups and spoons that are biodegradable. Their ingredients are sourced from local farmers and are 100% all-natural. With adorable flavor names like Out of the Woods, Bookworm, and Strictly Business, you won't be able to stop eating this artisanal treat.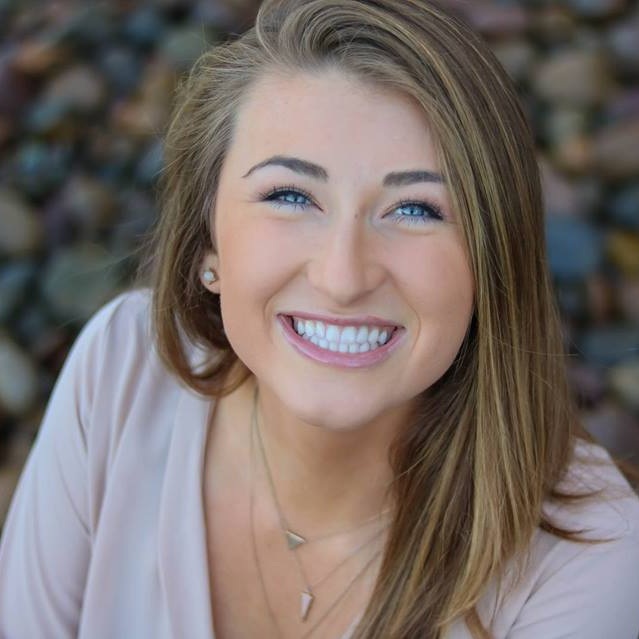 Rey Mustafa, Co-Founder of SOUL MUCH
Rey Mustafa is studying Food Science and Nutrition at San Diego State University with a minor in sustainability. She is the co-founder of SOUL MUCH, a social venture that helps reduce restaurant food waste by repurposing their excess grains they have at the end of the night into a flour.
As self-proclaimed tree-hugging hippies, SOUL MUCH noticed a severe amount of food that was being wasted in the restaurant they worked in. While they personally began handing out the perfectly edible, untouched food the homeless population in San Diego, they realized this problem was much larger in the restaurant industry as a whole. Their business now focuses on rescuing this food waste to re-purpose into cookies!
Sarah Makanjuola, Lead Trainer and Visionary of Sarah Jane Fitness
Sarah Makanjuola is a second year MBA candidate at Texas Christian University, and the Lead Trainer and Visionary of Sarah Jane Fitness. Using dynamic workouts and focused nutritional methods, Sarah empowers, influences, and impacts her client's lives by creating an adaptable, valuable, and results driven fitness experience.
In 2013, Makanjuola began her fitness journey when she became unhappy with the state of her health. She became committed to live a healthier lifestyle and subsequently lost 32 pounds in three months. In 2015, she lost another 60 pounds. Through hard work and determination, she met her goals and is impassioned to help others do the same. Whether you want one-on-one training, weight loss, or muscle building, she has a program for you.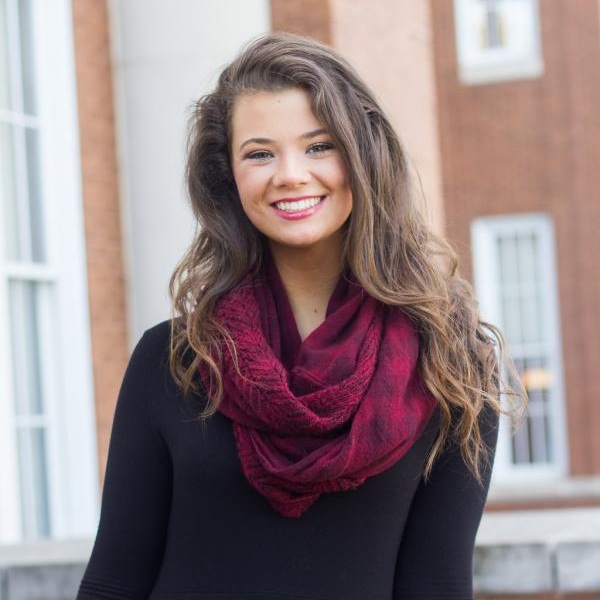 Shelby Baldwin. Co-Founder of Rocketing Media
Shelby Baldwin is a senior at Mississippi State University attaining a Bachelor's degree in Marketing. In June of 2018, after interning for a woman-owned tech start-up and falling in love with entrepreneurship, Shelby co-founded her own company, Rocketing Media. Rocketing Media is a digital marketing, software and e-commerce consulting agency.
Rocketing Media's goal is to help their clients from all across the country reach their full online potential. With services spanning from social marketing, branding, and ecommerce solutions, Rocketing Media is the perfect company for any business looking to bolster their online strategies. Having worked with industries from food to clothing, Rocketing Media can shape a stellar digital presence for any company.
Yolanda Martinez, Founder of Sinzuca Chocolates
Yolanda Martinez is a second-year pharmacy student at the University of the Incarnate Word Feik School of Pharmacy at San Antonio, TX. She is originally from Mexico and loves chocolate. After her diabetes diagnosis last year, she was inspired to begin Sinzuca Chocolates, a healthy sugar-free chocolate bark with superfoods.
As a chocolate connoisseur, her diagnosis was difficult. Martinez struggled to find chocolates that were low-sugar (and also tasted good). This lead her to create Sinzuca Chocolates. This line of vegan, sugar-free, and gluten-free chocolates are perfect for the chocolate-lover. They come in a variety of flavors including goji berry almond, cinnamon hazelnut espresso, and banana chip quinoa. With an amazing taste and health benefits, no one could pass up these tasty treats.
Tammy Dorsey, Founder/CEO of Prenatal Hope
Tammy Dorsey, of WichitaStateUniversity, is the Founder/CEO of Prenatal Hope and
an "Engi-preneur" who believes in collaboration and applied learning. With a BS in Biomedical Engineering and a MS of Innovation Design, Tammy serves as an active alum/faculty of the Institute of Biomedical Innovation. She is proud mom of five and wife of 21 years.
1 in 10 babies suffer from a lack of oxygen during birth. Fortunately VivO2 can detect this issue. This is the first non-lacerating detective device of its kind, easily reading oxygen levels between contractions. With simple sanitation and small size, this product is ideal for any soon-to-be mother. This quick, easy, and effective product is perfect for keeping babies and their mothers safe and healthy.
The WBENC National Conference & Business Fair is one of WBENC's signature events featuring innovative educational programming, inspiring keynotes, 1:1 MatchMaker sessions, networking opportunities, and an unrivaled Business Fair.